About Us
Founders
McInnis Builders was founded by Procter McInnis and his father George McInnis. The founding team has a long standing reputation of excellence in construction, which began six decades ago with George's father and McInnis Brothers Construction, Inc. of Minden, Louisiana.
Procter and George launched this new firm in Florida in 2005 to offer their 60 years experience and management to the Gulf Coast market. They bring stability and expert knowledge to each project and stand firm in their commitment to achieving superior results. Results that have established their solid reputation for integrity and reliability based on quality workmanship, dedication to detail, and experienced management.
Value Proposition
Our aim is to provide a positive construction experience for our clients by accomplishing their objectives, while building with high quality workmanship and integrity. McInnis Builders has successfully completed a wide range of projects ranging from tenant build-outs to multi-million dollar buildings. We have worked extensively in the food service industry, having completed over 100,000 sq. ft. of restaurant space.McInnis Builders builds value into your project by completing it on time and within budget. It is our mission to create lasting relationships with clients. We accomplish this by being competitive, professional and uncompromising in our commitment to quality. We utilize both MC2 estimating software, and Primavera scheduling and management software.
Staff Biographies
Procter McInnis, President
President

Procter is a graduate of Louisiana State University and has 24 years construction experience. He is president, chief estimator, project manager and head of marketing and business development.
---
George McInnis, Chairman of the Board
Chairman of the Board

George is a civil engineering graduate of Louisiana State University. He has over 50 years of experience as a construction company owner and manager. He is actively involved in business development and strategic planning for the company.
---
Burtt Howle, Controller
Controller

Burtt is a Southern Illinois University graduate and began his 15 year career in construction and development with the St. Joe Company's Townes & Resorts Development division. He subsequently worked as contract manager for a large mechanical and electrical contractor and service company. His focus includes contracts and purchasing, job cost accounting, project billings and other construction management aspects of the business.
---
Hope Jones, Deputy Controller
Deputy Controller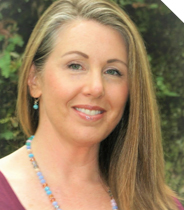 Hope is a graduate of Gulf Coast State College. Her travels as a military spouse allowed her to work in various industries including service and retail, packaging and distribution, broadcasting and advertising, mechanical and electrical services, and general contracting. Her 25 years of comprehensive and varied experience includes AP, AR, billing, payroll, purchasing, inventory management, office administration, and job costing. Hope assists the controller and handles the construction office accounting duties.
---
Bob Blake, Project Manager
Project Manager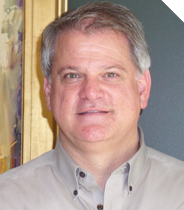 Bob has over 35 years of construction experience. He grew up in Mobile working with his father and grandfather at Blake Construction Company. Since moving to Panama City in 2000, Bob has completed over 80 commercial projects valuing over 65 million dollars, all of which have been completed on time and within budget. Bob's passion is project managing with a team approach, coordinating and facilitating with others to successfully complete their projects with fairness and ease.
---
Trent Massey, Estimator & Project Management
Estimator & Project Management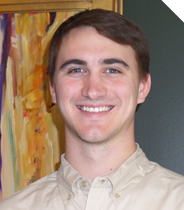 Trent was born and raised right here in Bay County and is approaching his third year in construction management. With a background in drafting and computer aided design he has work closely with architects, engineers, and contractors throughout the Panhandle. His focuses include estimating and project management.
---
BJ Livingston, Superintendent
Superintendent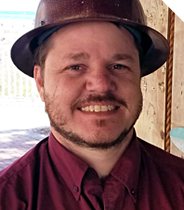 BJ graduated from Florida State University with degrees in Entrepreneurship, Business Management, and Real Estate. He has worked in the construction business since he was 18, traveling to projects from Miami, FL to Lexington, KY. He prides himself on making sure the customer is happy and getting the details right every time.
---
David Dean, Superintendent
Superintendent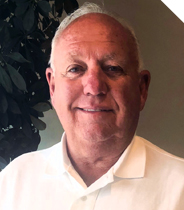 David has been in the Residential and Commercial Construction Business for over 43 years. He has worked with some of the leading architects in the Birmingham, Alabama and Atlanta, Georgia areas. Upon moving to the Panama City Beach area David has been involved in several multi-million dollar projects, working with local architects in Alys Beach, Seagrove, and Destin. He is currently working with McInnis Builders as a Construction Superintendent.
David's desire and responsibility is to produce the highest quality and most efficient project possible. The end result of the project is just as important to him as it is the customer.